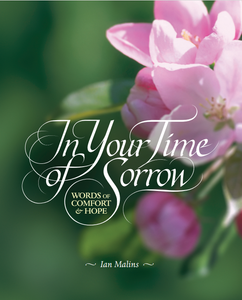 What do you say to someone in grief? How do you comfort someone who has lost a loved one? A sympathy card seems so inadequate, and right words are hard to find . . . .

Why not let this book speak for you!

Beautifully presented as a gift book with soft full colour images throughout, this book gently guides a person through the grief process and provides signposts to help them through this difficult part of life's journey. With words of comfort and hope interspersed with reflections, poems, insightful quotes and words of assurance, this book will not only be a source of deep comfort and encouragement to those who grieve, but also an invaluable resource for those who provide support for grieving people – ministers, chaplains, carers, nurses, family members and friends. This is one of those 'must' books that you should always have on your shelf!

Includes - 'The Dash' and many other beautiful poems.